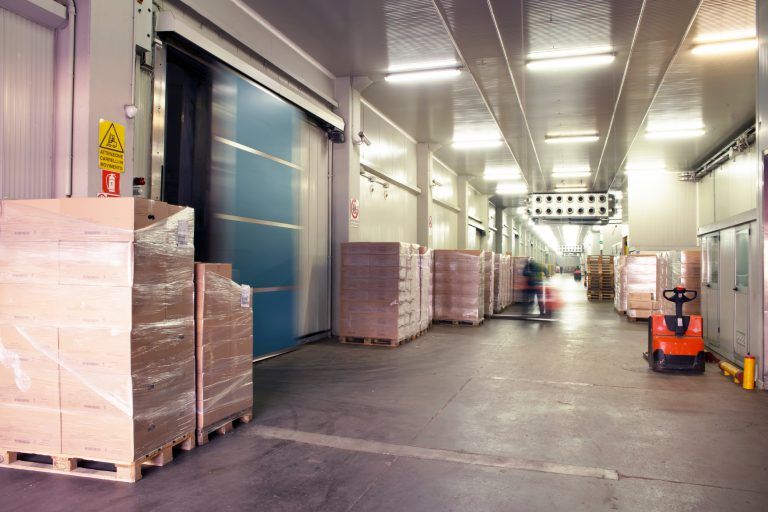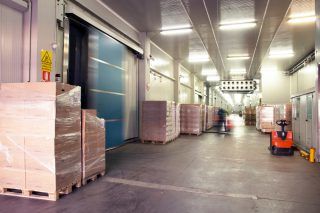 Do you feel like your refrigerated warehouse just isn't operating as efficiently as it could be?
Are you frustrated with losing tons of time every day on mundane, mindless tasks — and even more frustrated with a loss of products and profits?
We know that properly managing a refrigerated warehouse can be a real challenge. That's why we created this post, designed to help you uncover some of the most effective management tips in the industry.
Make this the year that you get more done in less time, stop losing money on damaged or outdated products, and even make your employees much happier.
1. Strategize Temperature
As you're likely already too aware of, keeping the temperature consistent in your refrigerated warehouse is a huge struggle.
Not only that, but you also have to deal with regulating the temperatures required by different food items. Your tomatoes, chicken, frozen spinach, and cheese all need to be stored at different temperatures.
It can become a real headache — and often, an expensive one — very quickly.
The solution?
Start implementing product-specific "zones" within your warehouse, with each zone having its own temperature. You can then move your products into the correct zone for their shelf life, keeping in mind that these may also change when the seasons do.
If you're concerned that zones alone aren't enough, we also suggest hanging a curtain that's designed to regulate and keep in specific temperatures.
2. Focus on Your Barcode System
Another incredibly important part of properly managing your refrigerated warehouse?
By implementing a thorough labeling and barcoding system. This will make checking up on your inventory incredibly easier, and will also ensure that you're not over or under-buying certain items.
Plus, a good barcode and labeling system will also cut down on the possibility for human error within your warehouse.
3. Look at The Batteries in Your Lifts
Have you noticed that your lift trucks just don't seem to be running for as long as they're meant to when inside your refrigerated warehouse? Do you feel like you're constantly having to purchase more batteries just to keep them going?
If so, you're not alone. This is a common problem with, fortunately, a very practical solution that will help to increase your operating efficiency and save you serious cash.
Keep in mind that the overall life cycle of a large battery will be shortened by the freezing cold temperatures in your warehouse. This means that you'll lose valuable hours off of your battery life.
However, all you need to do is pick up a battery with a higher voltage option. The voltage can help you to easily withstand the cold.
4. Automate What You Can
As the manager of a refrigerated warehouse, you know all too well just how easy it is to lose tons of time dealing with minute, mindless tasks. Often, these tasks end up slowing down your entire production schedule — not to mention, seriously stressing you out.
Tons of industries and businesses across the globe have embraced automation to make their lives easier and to free up more of their time.
Why shouldn't your warehouse do the same?
Some of the most effective forms of automating within the cold warehouse industry include automated palletizing and automated storage.
If you're tired of spending hours trying to figure out exactly how you should pallet your products, then we know you'll love the idea of having robots do it for you.
Even better? These robots no longer have to open and close your freezer every time they create a new pallet.
Thanks to new technological advancements, in-freezer palletizing is all the rage.
Automated storage will also help you to keep warm air out of your warehouse as much as possible. Plus, it will also allow you to fit more items into your warehouse.
5. Consider Your Employees
Of course, we know that you're always thinking about how to keep your products safe and regulated in your warehouse.
However, are you extending that same level of concern towards your employees?
It isn't just about being a caring boss — when people are too cold to work, their productivity goes way down. This can lead to delayed shipments, damaged products, and a serious loss in revenue.
To prevent this, be sure that you've given your employees proper protective equipment, and look for ways to shorten the time they need to spend in the warehouse.
6. Have a Plan in Place
Even if you've done everything right when it comes to managing your warehouse, unexpected delays and accidents do happen.
The trick to maintaining your efficiency in the event of a crisis it to have a plan in place well before anything actually goes wrong.
Consider possible routes you could use to re-route your shipments if need be.
Of course, above all, always be sure to properly and consistently train your employees about what to do in the event of an emergency, and make sure everyone is aware of basic safety standards.
Hire an Expert To Help You Manage Your Refrigerated Warehouse
Thanks to this post, you now have some awesome tips about how to more effectively manage your refrigerated warehouse.
Above all, remember to focus on proper temperature control, automate what you are able to, and to always have a plan in place for what you'll do if the worst happens.
However, we know that, with everything else you have to do in a day, sometimes, the nuts and bolts of properly managing your warehouse can slip through the cracks.
That's where we come in.
In addition to our expert warehousing services, we also offer assistance with delivery and couriers.
When you're ready to increase your operating efficiency and your employee morale, get in touch with us for a free quote. Together, let's get started on making a change for the better.
---