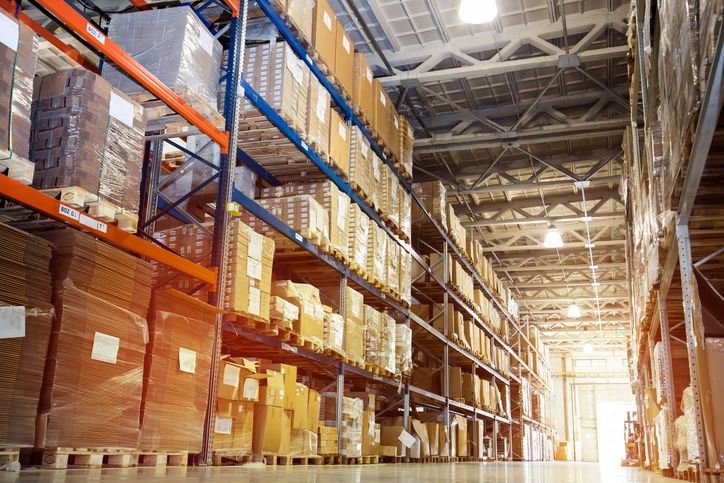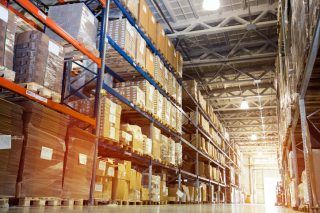 Imagine if Amazon's warehouses weren't well organized. Employees would be running all over the place, frantically searching for customer's items and nothing would ever arrive on time. To put it simply, Amazon would not be the hugely successful business it is today if Jeff Bezos hadn't placed a high priority on developing excellent and effective organizational strategies, especially within his warehouses.
As a business owner, making warehouse organization a priority should be a no-brainer. But just in case you're still pretending there's an actual "method to your disorganized madness," here are seven reasons why your business needs to organize your warehouse.
1. Warehouse Organization Saves Time
For those looking to learn how to organize a warehouse, it starts by taking a thorough inventory. That way, you know exactly what you have. You now also know exactly where it's being kept.
This allows you to determine a great deal of information that will help you save a ton of time. You'll now be able to figure out which inventory items are being sold quickly and which ones aren't.
You and your employees can develop a system for storing each item. One simple strategy is to keep all items that are sold quickly or used often in the front of the warehouse while housing those sold or used less often in the back.
2. Here's How You Save Money By Organizing Your Inventory
Organizing inventory is hugely cost-effective. One reason is that you can easily track everything. That means, it's less likely you'll overstock an item. Instead, you'll know exactly which items are most popular and can plan ahead to ensure you can restock your inventory to meet the demand.
You also don't end up losing inventory. In terms of inventory storage ideas that help you save money, label everything. Don't forget to make sure you can read your labels clearly.
You'll save money by wasting far less time searching for items in your warehouse. That means more time is spent on other money-making matters.
3. You Can Focus on Other Matters
If you're spending a lot of time organizing inventory, you're doing something wrong. Organizing inventory shouldn't take long if you have an effective system in place.
Your goal is to create such an effective organizational system in place that you can spend more time focusing on other, more important matters. You need to focus on marketing and sales so that your inventory can move.
Otherwise, all you have is a warehouse filled with stuff that no one wants to buy. Don't forget to place similar items together and map it out so that everyone can easily locate every item within a few seconds.
4. Reduction of Employee Theft
You have to know how to organize inventory in order to reduce employee theft. At least $15 billion dollars are lost to theft each year.
Many of these thieves are working on the inside. It's easy for an employee to steal copper pipes or wires. Warehouse managers have even been known to start their own business reselling stolen items.
You should learn how to organize inventory so that you know exactly what you have, where it's kept, and who bought it. That eliminates the ability to steal from your business.
Another plus is that you can track how well your employees are performing. This helps to increase productivity in the workplace and lead to positive competition.
5. Increased Productivity
Warehouse organization is important to help increase productivity in your business. If your employees don't know how to organize inventory, items get lost. It takes time to locate those items if they're ever found at all.
It's also easier for your employees to goof off if you haven't learned how to organize a warehouse. With a good system in place, you can use real data to see how well each individual employee is performing.
This, in turn, encourages friendly competition and helps people form more cohesive teams within the company. Your employees will also appreciate seeing how well they're performing and knowing exactly how many orders still need to be filled.
6. Improved Service to Vendors and Customers
Imagine a supplier coming into your warehouse to make a delivery. Inside they see chaos and disorganization.
There's a good chance they might walk away hoping you can continue honoring their contract. A disorganized business rarely stays in business long.
Imagine a customer catches a glimpse into your warehouse and sees it in disarray. Again, their impression of your business isn't going to be very high after seeing that.
Even if no one except employees never sees the inside of your warehouse, organizing is still important. Organizing should be part of your brand. And your warehouse is just as much a reflection of you and your business as anything else is.
How you do one part of your business says a lot. You should know how to organize a warehouse because it will help you manage a more successful business.
7. Increased Customer Satisfaction
Look for inventory storage ideas to help you increase customer satisfaction. In an age when most consumers do an internet search before they make a purchase, you want as many positive reviews and testimonials as possible.
If you don't know how to organize a warehouse, that means a dramatic decrease in customer satisfaction. Employees can't find an item and fail to ship it out on time, disappointing a customer.
A customer makes a bulk purchase only to find your inventory system failed and you're out of that item. The wrong item is shipped to a customer.
None of these scenarios have to happen. Organizing inventory is the first step towards ensuring your customers are always satisfied with your service.
Work With Us
You do not have to face warehouse organization on your own. When you work with us, we can help you develop a system to ensure that your customers can continue to rely on your topnotch service.
We can also ship your items at a moment's notice. It's a one-stop shop for all your warehousing and shipping needs. Click here to create your account today.
---