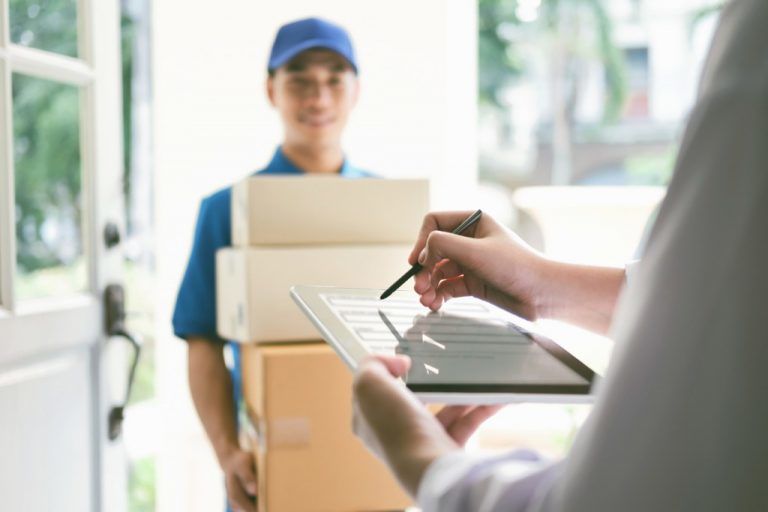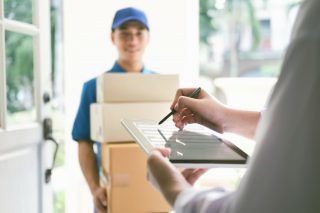 It should come as no surprise that online sales in the US increased by 16% in 2017. Today, sales are all about convenience, and online shopping is just one example of how this trend is rising. For businesses who take orders online as well as over the phone or in person, delivering a customer's order to their door is one of the most important parts of the process. It affects a customer's impressions of your company and it can be the way a customer chooses between you or a competitor in the future. The latest buzz word in remote sales is same day delivery. It's that gold ticket everyone's looking for, but many businesses ask, does it really make a difference?
The answer is yes, and here's how:
How Same Day Delivery Makes a Difference in Your Business
Opening your business to the possibility of same day delivery can make a powerful difference in many aspects of your business. The ways below are just a small taste.
1. Staying Competitive
Regardless of what industry you're in, chances are that you have at least one competitor who offers same day delivery. In fact, 51% of retailers now offer same day delivery.
You competitors might charge an arm and a leg, but for some customers, price isn't an issue. Businesses often forget how quickly times are changing and don't realize that customers today expect same day delivery as an option.
2. Serve a Wider Variety of Customers
As we mentioned above, just because your competitor charges exorbitantly for same day delivery doesn't mean people won't pay what they ask.
There are situations in nearly every industry in which a customer is in a pinch and absolutely needs their order that day. In these cases, not having same day delivery immediately takes you out of the running for their business.
This is also a great way to win long-term customers. If you've helped someone who was in a bind, they're more likely to come back to you for their next purchase.
3. Faster Cash Flow
In many industries today, especially in business-to-business situations, it's common to only invoice a customer after the order has been delivered.
If that's the case for you, a slow delivery process creates a longer gap between production and payment. If it takes a week to deliver the product, that week can make a stressful difference in your cash flow.
Same day delivery cuts this time down so you get paid the day you produce the order, that than a week later.
4. Expand Your Offerings
There are some types of goods that people only tend to order if they can get it the same day. For instance, fast grocery delivery has become a hot trend because of same day or next day delivery. Few people will plan ahead enough to know what groceries they'll want in a week.
This is backed up by customer surveys as well. In fact, 50% of customers say they shop online more when they know they can get their items the same day. If they need an item the same day and they can't get it online, they head to a brick and mortar store instead.
There's something else to keep in mind about same day delivery that helps you expand as well.
For many retailers, the most cost-effective way to offer same day delivery is to hire a courier service. If you're hiring a courier, they're also likely to have options you don't otherwise have, like refrigerated delivery. This lets you expand to see refrigerated products without the expense of buying a refrigerated truck.
5. More Flexibility in Production Time
So far, we've discussed same day delivery as a service the customer specifically requests. However, if you have a way to access same day delivery on demand, it also takes pressure off your production team for customized orders.
For example, let's say you operate a print shop. A customer orders brochures and they need them in hand in two weeks. You plan to complete the brochures in ten days, leaving four days for shipment.
However, something goes wrong during the printing process and it takes you the full two weeks to complete the brochures. Rather than damaging your reputation or losing business by telling the customer you can't meet the deadline, you could hire a same day delivery service to get the job done on time.
6. Gives You an Incentive to Offer
Every customer wants to feel like they're getting a great deal. Depending on your profit margins, though, you might not be able to afford to give our discounts often.
If you have an extra fee for same day delivery, this opens a door. You could bring in new business by offering free or discounted same day delivery for each customer's first order.
If you have a situation in which a customer is unhappy, you can also offer them free same day delivery on their order. Regardless of the circumstances, same day delivery gives you one more tool in your tool belt.
7. Capitalize on Impulse Buys
Some retail stores have truly mastered impulse buys, like grocery stores that put candy bars and magazines in the checkout line.
There are certain products a customer only wants if they can get them soon. Those candy bars are a great example. You buy a candy bar because you have a specific craving for it and you can satisfy that craving quickly and easily. If you know you won't get the candy bar until three days later, it defeats the purpose.
That same principle applies to a variety of industries. Same day delivery, however, helps you capture more impulse buys and add-on purchases.
How to Start Offering Same Day Delivery
As a business, same day delivery has clear benefits for your bottom line. Plus, if you work with a local courier service instead of trying to hire personnel and handle the delivery yourself, it's more cost-effective than you might think.
If you're ready to find out more, contact our courier service about same day delivery.
---