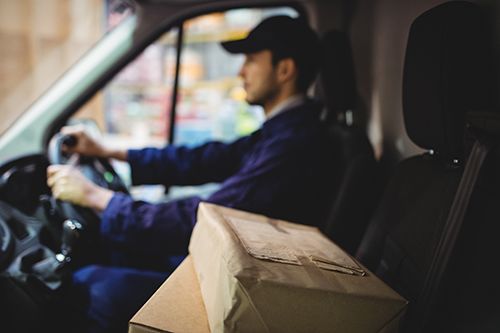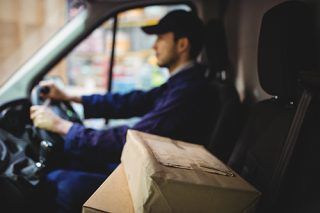 Besides window shopping, the only real benefit stores offer is the satisfaction of having the product after checkout. But, once online retailers close this gap with ASAP courier services, it's certainly game over for these retail locations.
The shift to timely delivery has already started.
Slow shipping deters 41% of Amazon buyers which has made their two-day Prime delivery service a new standard in e-commerce.
Want the scoop about how shipping affects your business? Or, how it's done? You're in for an eye-opener and by this posts' end… part of the shift.
The Importance of Timely Logistics
61% of online shoppers abandon their carts due to unexpected costs (i.e. shipping). These are the individuals who will justify a trip to the store to save on these costs or use the extra funds to "treat" themselves with more stuff.
It's not only the abandonment issues. There are many benefits of good logistics:
Variable Channels
It's not uncommon for a business to sell across many online channels.
Expectations are different from the various channels. Those purchasing through Amazon expect a 2-day delivery whereas an eBay user may show patience and comfort with 3-5 day delivery.
Why does this matter? It allows the business to offer a range of delivery options without defaulting to the fastest service causing a higher cost to the consumer.
In all, this keeps costs low and customers satisfied with the experience.
Enhanced Analytics
Collected customer data can introduce new ideas while mitigating risks.
The collected data has detailed information about the customer base and their habits. This lets the business identify strong and weak points in the logistics.
Identifying these points will improve supply flow — a process that also creates an easier job for sales and customer service.
Customer Experience
A customer with a broken product has little patience and will take to social media to air their grievances. A lengthy return process exacerbates the issue. This fuels an emotionally-charged outburst that could harm your brand image.
ASAP courier delivery offers timely replacements. The service will improve customer satisfaction and experience in these troublesome instances.
Promotional Advantage
"Free shipping" is frequently paired with searches during online shopping.
It shows buyer intent: they understand the product, now seeking a supplier.
Applying the phrase to the pages will increase visibility in targeted search. It's also an effective leverage point in social media marketing and advertising.
You can use free shipping coupons with promotions as an added value proposition. These coupons are then shared on deals websites which lend to online brand awareness.
Emotional Leverage
Consumers primarily use emotions when evaluating products and brands.
A well-crafted message and streamlined sales funnel develop a narrative which attracts consumers. Sales come easier when the consumer is engaged.
Consumers are then more likely to complete a purchase since rational barriers are removed. One of these barriers being shipping cost and time.
The result? A transaction wholly emotional from start to finish.
Branding
Our favorite example — Amazon — includes a smile on the box that's ingrained in consumer culture. It has immediate recognition and even has third-parties questioning "what's in the box?".
Average revenue increases 23% when a consumer experiences brand consistency.
A timely, branded mailer/box is one of these touchpoints that creates a remarkable experience. It also creates a referral opportunity.
How to Leverage an ASAP Courier
This is the turning point where the idea of an ASAP courier has been decided. The benefits are too great and you're visualizing the possibilities.
Here's how you can benefit by it:
Same-Day Delivery
Courier delivery is accomplished through a couple of options:
Rush and on-demand
Pre-scheduled routed
Last mile home delivery
Shipment of products going through traditional logistics channels tends to get held up once they've reached the cargo bay. Last minute home delivery is a service that takes the parcel from this cargo bay and delivers it to the customer.
The same-day delivery services use tracking software to provide real-time reporting and delivery confirmation.
Offering this speedy service sets a new precedence in the marketplace. It creates a unique selling point for the business. Deliveries can take place within one hour from the moment of pick up via super rush options.
Warehousing
Logistics management handles multiple channels from a centralized location when paired with warehousing.
The ability to provide logistics from a single source has wonderful benefits:
Preparation of shipping documents
Standardized audit and payment
Quality carrier selection
Singular pickup/drop off location
Extensive tracking and reporting
Warehousing products effectively end the growing pains. It hands the physical labor to a dedicated, specialized company. It creates a single point-of-contact making logistics a streamlined part of the business.
Hot/Cold Barriers
People would have no reason to leave their house if online retailers had a complete selection of hot and cold items.
There are a couple items you can order that comes packaged with dry ice. But, the selection is limited which is why many are using UberEats and other food delivery services so frequently.
An ASAP courier service creates the ability to offer hot and cold items through their on-demand fleets. This is possible with their refrigerated vehicles.
This creates new competition and opportunity especially in the $600 billion millennial market. A market that has a preference for ordering food (and related hot and cold items).
Giving Amazon a Run for Its Money
Prime Now is available in both Ft. Lauderdale and Miami meaning if a company is offering a similar product then it's more than likely you're losing to Amazon.
The Miami-Dade, Broward County population is pushing 4.5 million residents. That's a 45-minute drive from downtown Miami to Ft. Lauderdale on a good day.
Think of the possibilities of a same-day delivery to this area.
We're giving Prime Now a run for its money with rush courier delivery and warehousing services. But, it's not just B2C, we're also talking B2B!
If you need to get your products to customers fast then don't hesitate. Get in touch or ask for a quote. We're sure you (and your customers) will love the difference ASAP courier services make.
---