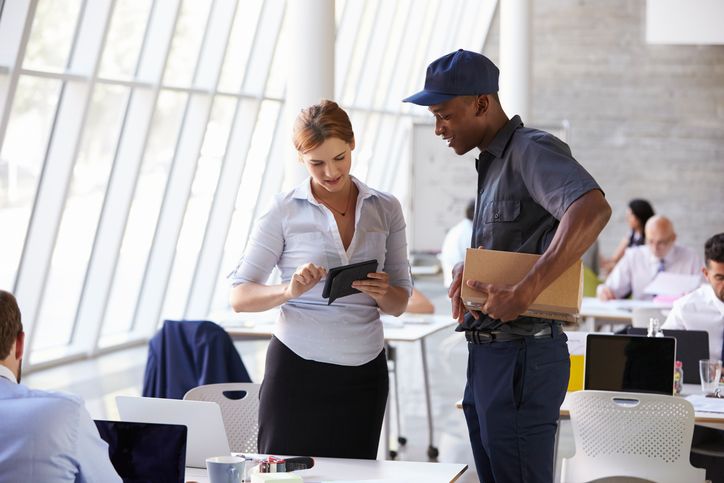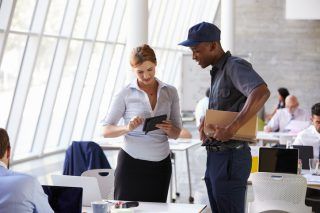 More than 40% of people shop online several times per month. If you're planning to buy or sell online, you should take note that one of the biggest problems you face is calculating shipping costs. Some couriers out there can and will rip you off with their courier quotes. An easy way to avoid it is to search online and ask for quotes from several companies.
Another option is to double-check and calculate costs on your own. You can try calculating your courier cost with some tools online. Read on to learn some things you need to consider when calculating.
Start with the Package Weight
When it comes to the courier cost, weight is one of the most important determining factors. If you want to get a good calculation, you need an accurate weight estimate.
The weighing process doesn't mean you need to have a fancy shipping scale. For most packaging, getting an estimated weight is achievable with the use of a simple bathroom scale. Before weighing the entire item, make sure to pack it first.
The packaging materials you use for the item can change the estimated weight. A bit of difference can change your courier cost.
Check the Packaging Size
When calculating your courier cost, the size of your packaging is as important as its estimated weight. For example, if you're planning to ship a ceramic vase, you'll need to cushion it. The vase itself won't weigh a lot, but the box you need to ship it will be large.
The larger the box, the more space it takes on the delivery truck or airplane. With that, the box will cost more compared to a smaller package with the same weight. When you calculate the cost, measure the package dimensions to get the right size.
Determine the Package Destination
The characteristics of your package's destination have a big impact on the final costs. Most couriers find it easier to deliver in simple urban areas. There are a lot of things to consider, but some of the extra fees you might get include:
Extended-area surcharges
Re-delivery fees
Building permit fees
Inside delivery fees
Liftgate fees
As a general rule, you need to consider your destination's ease of access. Couriers charge more if your package destination is hard to get to.
Consider the Package Circumstances
If you have a package that needs extra attention or speed, you'll need to pay more. Couriers schedule their deliveries during normal hours on business days. Your package's courier cost goes up if you need the package delivered outside these hours.
For example, if you want your package delivered after 5 PM or before 8 AM you'll get charged more.
Other circumstances you get charged more include:
Late-night deliveries
Weekends
Holidays
If you're planning to have the courier pick up your package, make sure that you're ready. Some couriers charge more if you make them wait for more than five minutes.
Check Your Package's Value
Another factor to consider when calculating the courier costs is the package's value. You need to consider the possibility of buying extra insurance to protect a valuable package's contents.
Some courier companies have a declared value insurance coverage. The standard value is $100 but can increase depending on the item. Do some research on the item and check their value.
Account for Unexpected Charges
When you calculate your courier costs, you need to consider unexpected problems. There are a lot of things that can happen and add more costs. Some of these include:
Re-bills
Re-weighs
Delays
Damaged or lost items in transit
Another complication for calculating charges is that some couriers have their own way of calculating costs. If you plan to use a courier service, check how they calculate their costs. This allows you to adjust if you want to work with them regularly.
Ways to Reduce the Courier Cost
If you're an online business looking to save money, there are a lot of ways to reduce courier costs. This is especially true during the holidays since some courier services add peak charges.
Saving on courier costs needs time investment. Here are some tips you need to remember to help control your expenses:
Get to Know Your Courier Service Representative
All courier services with national operations have representatives around the country. These people negotiate rates, answer your questions, and adjust the shipping process to make it more comfortable. You can find these representatives even in rural areas.
These agents are sales representatives, so they need to ship as many packages as they can. If you plan to use their services regularly, try to familiarize yourself with them. You might get some good deals to cut your courier costs.
Leverage Flat Rate Shipping
Most courier services offer flat rate options. It's their way of making the process more standardized and lessen the variables associated with courier rates. Some services offer flat rate boxes free of charge, which saves you a lot of money.
Companies set their flat rates by zones or the distance of the package destination. Always ask courier representatives to know their rates. Compare and select the best price for you.
Ship Your Items in Bulk
Package volume is one of the main factors when determining courier costs. If you want to save money, ship as much packages as you can on a single account. Make sure you time it in such a way that you can pay your courier within the period they give.
Get a Courier Service to Help!
Calculating the courier cost can get confusing, especially when you consider the unexpected factors. As a rule of thumb, you need to check the weight of your item including its packaging. Expect that your costs will go up if you want the item delivered outside the normal business hours.
To make calculation easy, you can always get a courier service to help. Research on different companies and ask for quotes. Get the price that works with your budget and save on costs whenever you can.
Do you have more questions about calculating your shipping costs? Contact us and we can discuss how we can help!
---