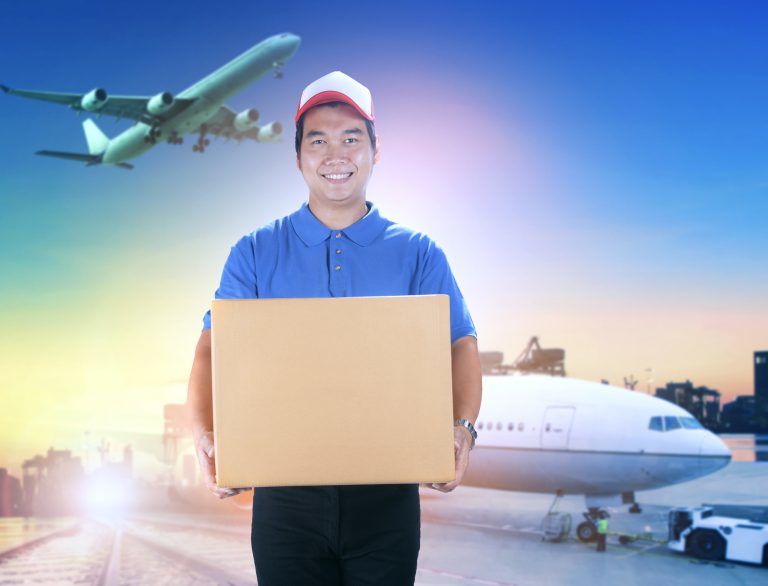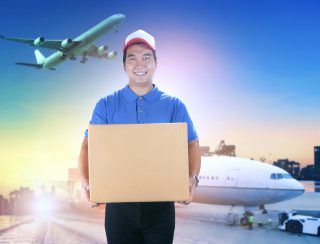 Sometimes when people travel, they'd rather go along without the hassle of carrying their luggage around. But what else would they do with it? How can one get their luggage from the airport to their destination without checking it in and bringing it along on their flight? An airport courier service can get the job done.
Courier services specialize in caring for goods that need to be transported, across town or across the globe. They can take one's luggage from their departure point and have it delivered and waiting for the customer when they arrive at their destination.
This is an effective way to avoid the hassles of checking luggage, carrying it around, and then claiming it at the end of a long journey.
In this article, we're discussing how an airport courier service can benefit anybody traveling across the state or across the United States and beyond. Keep reading to learn more.
Pick Up Service
When a person is traveling the last thing they want to do is carry around a bunch of luggage. If they're traveling from an airport, it can be even more of a hassle to worry about where the luggage is at all times.
Pickup
A reliable courier service can pick up luggage from a person's home, or the airport if they prefer to carry it that far. This saves time and in some cases a lot of money in airline fees. Some airlines charge a minimum of $50 to transport large luggage and more for even larger items that people may wish to bring home from their travels.
Drop Off
Once the customer is in the air, the luggage is already en route to the destination and could possibly even be waiting for them when they arrive. An airport courier service will ship the luggage to the desired location so the customer doesn't have to worry about where anything is while they're traveling. This amazing feature allows customers to focus on the more important events throughout their travel including check-ins at hotels. A courier service can have luggage delivered right to the customer's room.
Repeat
When the customer is ready to depart from their travel location, the courier service will repeat the process. They can take luggage from the destination back to the originating location or anywhere else necessary. If the customer is traveling to multiple locations they can have the courier service handle their luggage the whole time. Couriers are fast and efficient so that luggage arrives within desired or specified time frames when possible.
Wrapping Services
An airport courier service also provides wrapping services at the request of their customers. Teams are called out to pick up specific items that should be wrapped and labeled prior to shipping. This can often be a tedious job that requires the work of professionals. A courier service will have the materials necessary and experience on staff for fragile and precious items. All the customer has to do is call the courier with their request and the courier can handle the rest.
It's a good idea to inform the courier of what they will be carrying before placing an order for delivery. This way the courier can be prepared to wrap the belongings carefully and safely, explicitly for travel purposes.
After wrapping the precious cargo the couriers will transport the material goods to their destination.
Domestic and International Service
A reliable and noteworthy airport courier service can pick up and deliver to any location in the United States. This time-saving service can be available in over 120 countries worldwide. International travel especially can be incredibly stressful. Domestic travel is no better if one is carrying loads of luggage.
One should allow a courier service to take their troubles away and schedule a pickup or delivery no matter where they're traveling to. With domestic and international service, there's no question that a courier can save time and money for those that are traveling just about anywhere.
Electronic Notifications
Electronic notifications will alert a customer when their luggage has arrived at the desired location/destination. The courier can provide a proof of delivery via email that lets the customer know their luggage is safe.
This awesome feature allows customers to focus their concerns on their travels instead of worrying about where their luggage is and/or when it will arrive. The responsible couriers already delivered it!
Customers can rest assured that their luggage has been transported with care and the delivery person will be on time, every time. The electronic notifications are an added security measure to ensure proper handling and a successful delivery.
Hiring an Airport Courier Service
An airport courier service can take the stress out of traveling with friendly, helpful, reliable and professional service. Couriers are licensed and insured so all the luggage they carry for their customers is safe at all times.
One never has to worry about a delivery arriving late with a reliable airport courier service. They take special care on each delivery to ensure it is properly handled and delivered with care, on time, every time. The reason for their service is to cater to the needs of those that are trying to save time and money, and headaches.
A courier service will ensure that goods and luggage arrive safely from destination to destination.
The next time you're traveling and want to save the hassle of carrying your luggage, contact us. We make travel less stressful.
---