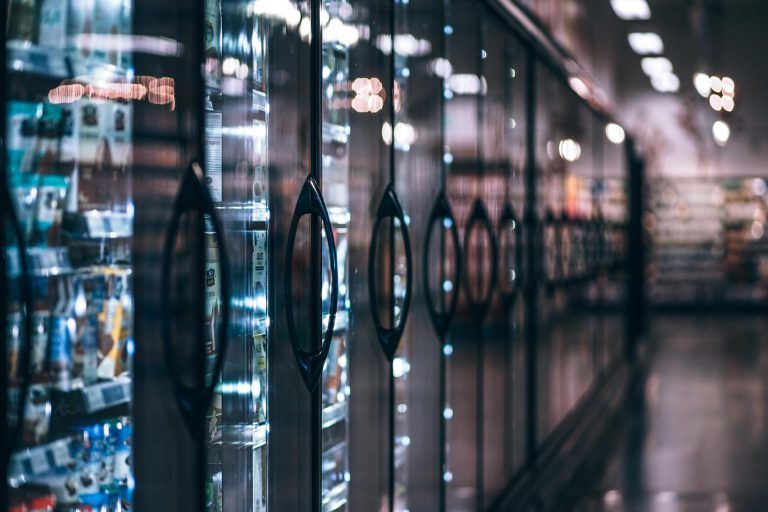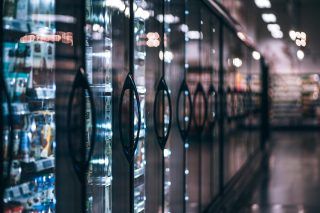 You've shipped perishable cold food items before and made the rookie mistake of not packaging and/or shipping them properly. Naturally, the worst case scenario became reality. The shipment arrived at its destination, but before it did, the product it contained spoiled. That's a mistake no one wants to repeat. How do you ensure that your customers receive their shipments intact and while the product is still fresh?
Not to worry, we have the answer for you below. Here's our guide to shipping cold food:
Packaging Your Shipments to Keep Food Cold
When it comes to protecting temperature-sensitive food during shipping, there are several different options you can use. Here are a few:
Styrofoam Boxes
Styrofoam boxes are an easy packaging option because they typically come in standard sizes, and an outer carton for shipping is often included with them.
They come in different thicknesses, too, so you can choose based on your specific requirements for each shipment. The thicker the styrofoam box you use is, the less more insulated it will be – so you won't need as many ice packs or as much dry ice.
One thing to note, though, is that the thicker the box is, the more costly it's going to be.
To get a good idea of what will work for your business, contact a supplier such as Uline to see samples of their styrofoam packaging options.
Styrofoam Sheets
Styrofoam sheets, on the other hand, are cut to fit standard boxes or can be customized to fit a specific box size if need be.
Because they use less material, cut sheets made of styrofoam are a more cost-effective option than purchasing an entire styrofoam box.
One disadvantage is that they won't be as effective as keeping your food items cold as a styrofoam box would be.
Insulated Box Liners
These are another useful option. They resemble shiny emergency blankets you've probably seen and they feature a texture that's similar to bubble wrap.
Insulated box liners are great for wrapping your cold food products in before filling the rest of the box with other stabilizing packaging or bubble wrap.
Air-Filled Insulation Liners
If you use an air-filled liner, you can transform any typical brown shipping carton into an insulated cooler with ease.
These ship flat, but come with a pump for you to fill them with air before packing up your shipments. If you're shipping a large volume or heavy items, your liners will come with an air tank.
And guess what? Any air you use is free! (But you already knew that.)
Keeping Your Shipments Cold
When it comes to deciding how to keep your shipments cold, the main determining factor is this: how cold does the product need to be?
Typically, if the product you're shipping needs to stay at a refrigerated temperature, you'll want to use ice packs.
If it needs to stay frozen, dry ice is your best bet. There are some regulations to using it, though. Below is more information:
Dry Ice
Dry ice is a hazardous material to ship by air. As such, there are strict regulations regarding the labeling and packaging of shipments containing dry ice.
Different carriers have different regulations for shipments containing dry ice, so it's in your best interest to do your research and find one that will work best for your needs.
As mentioned above, dry ice is typically only used for shipments needing to remain frozen, which is what we'd recommend, too.
If you need it quickly, you can purchase dry ice at grocery stores and butcher shops. To determine how much dry ice you will need, this shipping table is useful.
Ice Packs
Ice packs, on the other hand, can be found at shipping supply stores.
These should be used for refrigerated goods, and you can find one-time use ice packs or ice packs that are reusable.
Test the ice packs inside of the shipping container before sending packages off so you can ensure that you are using an adequate amount.
Determining the Right Shipping Partner
Each shipping provider will have different strengths and weaknesses. This is an especially important thing to think about when it comes to shipping cold food.
You don't want to work with trust a provider that's notorious for troubled shipments with your fragile or cold packages that they will have to handle with a level of care they may not typically afford to other shipments.
Shipping Speed
Given that you're going to be shipping cold food, you might think that it's a best practice to ship overnight just to be safe. However, expedited shipping isn't always going to be necessary. Yes – even in the case of cold food items.
If your product can keep for several days in a shipping container, you probably don't need the extra expense of expedited shipping. Depending on what you're shipping, you may be able to get away with another service, like 2-Day, for example.
Shipping using a different method such as the above will be less costly for both you and your customers. They may even decide to purchase more because of this!
Ask yourself this: What is the slowest method I can use to ship my product that will still allow it to arrive intact and fresh?
Each carrier will offer different services and rates, so it pays to do some research before selecting your preferred options.
If you're just starting up, it may be a good idea to limit the number of states you will ship to so that you can ensure all product arrives in a timely (and fresh) manner. Once you're more familiar with the process, you can expand.
Shipping Cold Food…Made Easy!
With this "Everything You Need to Know" guide to shipping cold food, we've taken the guesswork out of the cold food shipping process.
Now, you'll have a handle on what you can use to package your shipments and how to determine the best carrier and speed for shipping.
And if you have more questions, we'd be happy to answer them. Don't hesitate to contact us today.
---