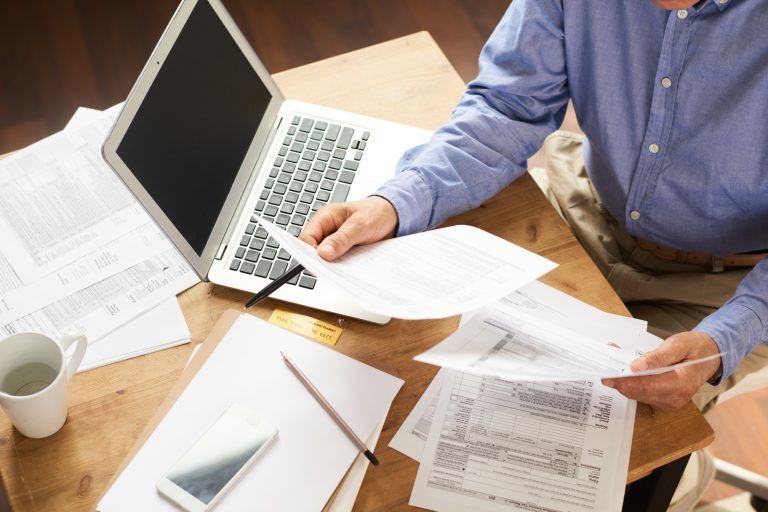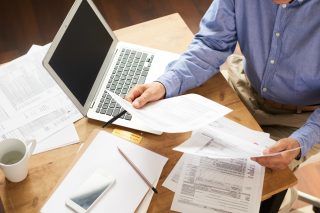 When it comes to business, working with shipping tax can be a nightmare. The tax that's placed on shipping goods around the U.S. can be expensive, and not knowing how to navigate the waters can place your business in choppy waters.
As someone who might be new on the scene, you'll want to know everything there is to know about how the taxing system works. For business veterans, you'll want to know how to turn the tide to your advantage.
So what do you need to do? Simple – start by learning more about how your shipping taxes work.
In this article, we help you to do just that by bringing out all the little knick-knacks and need-to-knows about taxable shipping. By the time you finish reading this, you'll be the master of sales taxes.
Rule #1: Nexus Will Confuse You
The first thing you need to know is that Nexus is the god of shipping taxes. The second thing you need to know is that it is a very fickle one.
To determine whether or not you need to collect sales tax for in-state and/or out-of-state transactions require you to go through Nexus. Nexus is the mediator between the seller (i.e. you) and the jurisdiction that issues the sales tax.
This sounds like it's easy to sum up, but trust us – it is a much bigger pain than you think.
For traditional shipping, there is already a nuisance involved with Nexus, but for e-commerce sellers it can be a downright tragedy.
For starters, Nexus itself is constantly changing its personal motto. It also varies greatly between states, so one thing that may be acceptable in, say, Wisconson, may not be as welcome in good ol' South Carolina.
In fact, with every new affiliate, distributor, or independent agent, Nexus continues to shift.
Many states are also placing sales tax obligations on the internet companies called "click-through Nexus", but they're being so sneaky about it that some companies are caught off guard and have no idea what they've been hit with.
Currently, the list of states that use click-through Nexus includes Arkansas, California, Maine, Illinois, and Missouri, just to name a few.
If you live in one of these states, keep an eye out for foul play. If not, be ready in case Nexus laws dump something you don't like onto your table. Look into the business laws of your state to find out what you're up against.
Rule #2: State Rules for Shipping Tax are Pretty Bad, Too
As if Nexus weren't bad enough, the states themselves are a pain in the neck with shipping taxes as well.
The good thing is, you can find out do you pay tax on shipping by simply looking up the regulations of each state.
Most states usually consider shipping charges as a part of taxable activity despite whether or not sales tax is a part of the price (the list is long, but just know the majority of states are on it).
For the minority of the states who wish to be different (sorry, not sorry) shipping charges are not taxable if they're included in the price.
There are a few states, such as Oregon and Alaska, that refuse to join either side and opt to do their own thing instead. Check to see if you do business in one of these states and find out what their policy is.
Rule #3: Box Size Still Counts Towards It
We know you were all wondering what happened to shipping prices on boxes. Trust us, they're not going anywhere.
Shipping taxes on boxes can be pretty difficult to understand as well. First off, there's the fact that you have to choose between multiple carriers, and each carrier has a specific price they'll pay per pound.
There's also this new shipping fad called Dimensional Weight Pricing that some carriers are using, which allows them to charge the weight price based off of the dimensions of the box (yes, it confused us, too).
Boxes are usually given a shipping tax that is directly related to the size and weight. Bigger companies may catch a break depending on what they sell and how many they ship off, but in any case it will be high unless you buy in bulk.
This leads to another point with shipping…
Rule #4: Draw up Contracts with Carriers
Carriers like FedEx and UPS are awesome companies for shipping purposes, but just like any business they can be a little frustrating to work with in B2B relations.
First and foremost, do NOT rely on the company's standard contract. As enticing as it may seem to have them take care of all the fine print, they will make sure to put their business first.
This means that the contract will be unilateral, and besides the actual act of shipping your goods for you, you really won't benefit much from it.
If you really want to work with the big guys, take time to sit down with FedEx or UPS and hash out a contract with them.
This not only shows that you're serious about your business relationship and goals, but that you also care about the overall well-being of your company.
Plus, after you successfully craft a contract, you can be happy knowing you have a powerful carrier on your side to help you reach your goals, instead of trying to go it alone.
The Best in Courier Services
Trying to understand and work with shipping tax can be a problem for any business. If you work with us, that would be the least of your concerns.
When you use us for your shipping purposes, you can rest assured knowing things will be done right. We offer a whole list of courier services, including rush courier, pre-scheduled routed delivery, air freight, and so much more.
As someone who's been in the courier business for many years, we can assure you that we offer the best service in the Miami and Fort Lauderdale areas for the best price, and we know how to keep our clients happy.
If you have any questions or concerns, please don't hesitate to reach out; your satisfaction is our top priority. We hope to hear from you soon.
---