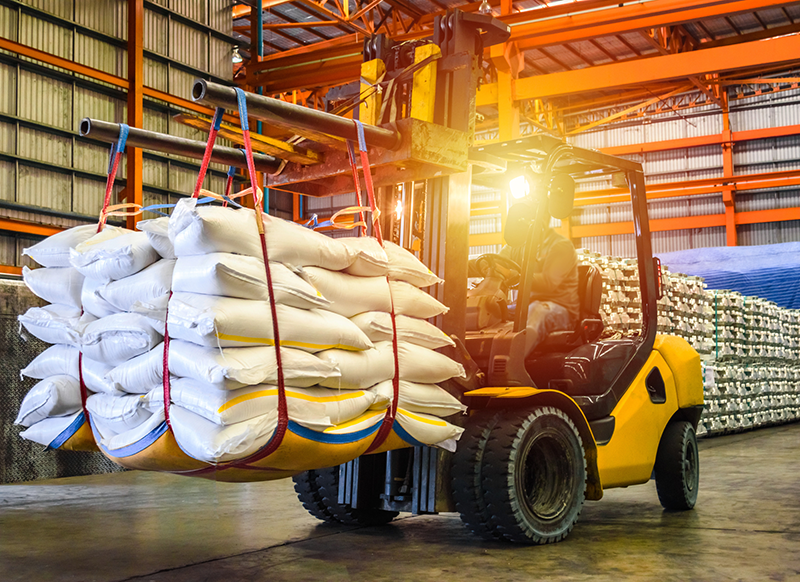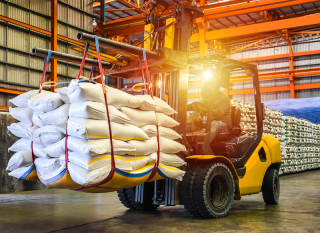 Warehouses operations are among the fastest-growing real estate opportunities in the US. In the Miami-Dade industrial market alone, more than 108 leases were signed in the first quarter of 2018.
That means 108 new places of employment opened up within three months. Warehouses continue to grow and expand. Distributors working out of these spaces need to ensure that product moves in and out of the warehouse quickly and efficiently.
However, warehouses are full of heavy machinery and towering pallets of merchandise. How do distributors and other users ensure the safety of workers as the world becomes bigger, faster, and more dangerous around them?
With a few warehouse management tips, the warehouse floor will go from hectic to harmonious.
The Dos And Dont's Of Warehouse Operations
Following these seven tips will help your warehouse run as smoothly and efficiently as possible. Your employees and customers alike will thank you for it!
1. Keep Track of Inventory
Cycle counts can make an inventory review less intimidating and less error-prone. Instead of conducting an inventory of everything in the warehouse at once, break the inventory into categories. Count all of the paper in the warehouse one day and all of the pencils the next.
Computerized inventory tracking systems are also a handy tool. An automated system can reduce the possibility of human error in an inventory count and eliminate tedious hours spent tracking stock by hand.
For the tech-savvy, warehouse management systems coordinate inventory management with transportation, order management, and shipping tools. Many are accessible via mobile or desktop and can be customized to fit the needs of a business.
2. Have a System of Organization
Inventory informs the warehouse layout best practices: the rules of how to organize the space. Without an accurate picture of current stock, it's difficult to tell which items are selling well and which have been sitting on a shelf for months. Rearrange the floor so that popular items are easily accessible and off-season or unpopular items don't take up valuable space.
Good organization also means ensuring that stock is properly stored and not crowding aisles or blocking walkways. It's easy to trip over a stray box, but those accidents can be avoided with a little housekeeping.
3. Forecast Inventory Needs
Another benefit of a good inventory tracking system is a record of product trends. When certain stock items are less popular, an accurate inventory will take notice. A manager can adjust an order so the warehouse doesn't receive stock destined to collect dust on a shelf.
Forecasting also helps companies predict upcoming trends. A warehouse won't run out of this year's favorite Christmas toy or the newest clothing fad if the managers know to make a bigger order.
4. Practice Regular Maintenance
Warehouses are high-traffic buildings. A dock leveler experiences, on average, 100,000 crossings by 4.5 ton or heavier forklifts every year. Under that kind of stress, a small problem can balloon overnight.
Regular maintenance is important to keep machinery in good condition for as long as possible. Schedule a technician to inspect the warehouse's machinery as often as is needed.
Keeping the warehouse clean is just as useful. Dust and debris caught in machinery can cause everything from a few sneezes to a breakdown.
5. Invest in the Space
New warehouses often come in white box condition, with only the bare minimum in interior finish. Older warehouses often need improvements before users occupy them.
A well-lit space is more pleasing to the eye, and it can also cut down on workplace accidents due to unseen hazards. Warehouses suffer from a lack of natural lighting, and a dim corner risks employees tripping or running into the racking.
The racking itself is also worth a look– dents, dings, and rust can all cause problems down the road. Before the racking begins to destabilize, it should be replaced.
6. Make the Best Use of the Space
Buildings are taller than they were 30 years ago. Many developers are building 30′ and 32′ foot clear height warehouses, allowing for taller racking and more storage potential.
Cross-docking allows for a more fluid exchange between incoming and outgoing products. Workers can take deliveries off of trucks and load them immediately onto a departing vehicle. Cross-docking saves time and storage space.
6. Promote Worker Safety As Part of Warehouse Operations Best Practices
Hold regular training sessions for warehouse employees. Everyone should know the day-to-day procedures for warehouse operations and understand what to do in case of an emergency.
Training sessions can also provide a forum to discuss common safety hazards, like back injuries from improper lifting, and how to avoid them.
After the employees have had initial training, continue to remind them of the basics. Post printed rules and procedures around the space. Schedule refresher courses so no one forgets the important parts.
7. Ask for Input
The people who know the most about the risks of the floor are the people on it. Encourage employees to sit on a safety committee. Ask them to report safety violations they see regularly or problems they're having with equipment.
The people who interact with the machines and stock on the floor regularly are the first to spot small problems. If employees communicate with each other and management, issues can be resolved before equipment requires major repairs or replacement.
Eliminate the Last Mile Problem
Customers want to receive their orders fast. Warehouses continue to perfect the art of warehouse operations, but a delivery partner can bring a company's customer service to the next level.
Last mile logistics providers can bring products from the warehouse to the customer's front door. Choose a company that values efficiency and the safety of its workers. Contact us today for more information on same-day delivery of packages big and small.
---