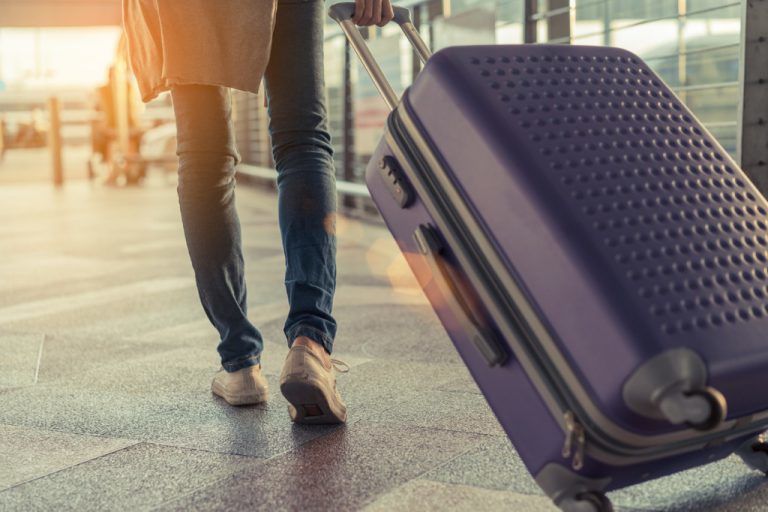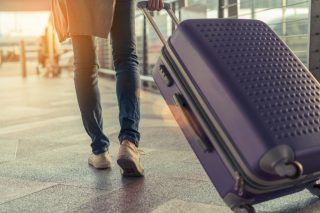 Going on vacation is always an exciting time no matter how near or far you're traveling. But, there are a few things that can get in the way of how much you enjoy the journey.
You should always try to arrive at the airport well ahead of time to make it to your gate peacefully. Wear comfortable clothing for the flight and try not to make your carry-on too heavy. Actually, invest in shipping luggage whenever possible.
That's right — you don't have to lug your suitcase to the airport anymore. There's a new way of doing things that is changing how you travel for business and for pleasure.
Keep reading to find out more about luggage shipping and the benefits it offers any travel experience.
How Shipping Luggage Works
Shipping luggage might sound like more of a hassle than checking it or bringing it with you, but it's the exact opposite. When you ship luggage you can kick back and relax at the airport without having to keep track of too many things.
It's all a matter of planning ahead in order to best enjoy your vacation when the time comes. Here's everything you need to do to ship luggage.
Book Your Flight(s)
Like any other vacation, everything starts with booking your flight. In the case of shipping luggage, though, you're booking separate flights.
One set of tickets is the standard airfare you buy for you and your family or business associates. The other ticket is for a separate flight on a different day.
The latter is for your luggage delivery service. You can usually find flights through the service you're working with, just as you'd buy a regular flight from the airline you like to use.
Pack Your Bags
While you get the benefit of shipping bags, you still have to pack them. This is the most important part of the process for people who love to pack last-minute.
Since you're sending your bags to your destination ahead of time, you have to pack with the shipping date in mind, not your travel date. This means making sure all your laundry is done and all your pre-vacation shopping is complete.
It's a little bit of extra planning to do, but it's well worth the benefits available.
Pick up, Wrapping, and Transport
There's little left to do once you're done with the packing. From there, the luggage shipping service you've hired picks up the bags from your front door (or your office building).
Next, they wrap and label your luggage for added safety measures and to ensure full efficiency. Then, the luggage gets taken to your final destination — aka where you plan to stay.
You don't have to worry about picking up your luggage in the airport then fitting it all in the car service you've hired. Instead, you travel in comfort from door to door and your luggage will be waiting for you at your hotel/villa/family's house. There are even mobile notification updates included in the tracking system to give you the status of your belongings.
The Benefits of Not Taking Luggage to the Airport
Once you've used a luggage shipping service, you may never go back to traveling with your bags ever again. It's just so much easier to enjoy yourself this way!
Here are a few reasons why.
One Less Thing to Worry About
When you ship your luggage, you don't have to worry about someone watching your bag or stealing your belongings as you're walking around the airport. This is especially beneficial if you're traveling alone or if you have a big family/travel group to keep track of.
The more people in your party, the more backpacks and suitcases there are to count. Make it all easier on yourself and others involved by putting the suitcases in the hands of the professionals.
This allows everyone to take as many trips to the bathroom as needed or relax at the airport bar while waiting for the flight. Whatever the situation, you're sure to be more relaxed knowing your luggage is already waiting for you.
Go Through Security with Ease
It's one thing to keep track of everything when you're waiting at the gate, and another to lug all your belongings through security. There's nothing better than going through TSA with just you and yourself to worry about.
You don't have to worry about holding up the line or forgetting something. Even with the big bags you normally check before security, shipping luggage means that's one less line you have to stand in. This saves more time (and stress!) than you might think.
Run for It if You Need to
Speaking of saving time, have you ever been short on time for a flight? It's happened to every traveler once or twice. You get stuck in traffic or have a delayed connecting flight, then you have to bolt to make it to your gate.
It's much easier to make it in time if you don't have to pull a carry-on behind you. You can breeze through the terminals and catch your flight, without having to catch your breath as much from running and lifting something heavy.
Start Enjoying Your Destination Right Away
Whether you barely make your flight or you're at the gate well ahead of time, you should get the most out of your vacation once you land. This doesn't mean killing time at the baggage claim.
Luckily, you don't have to waste a second there when you ship your luggage. Instead, you can head straight from the exit of the plane to the pick-up area or the car rental office.
Plus, you don't have to worry about getting a vehicle big enough for all your luggage! It's all taken care of and ready to greet you at your place of accommodation.
Discover How Easy Traveling Can Be
Look into shipping luggage the next time you book a flight. It's not a travel tool everyone thinks about, but it truly does enhance the whole vacation experience.
You'll feel less stress before your travel day even arrives, and you'll be thankful you thought to ship your bags once you arrive at your destination. The process is easy, the benefits are clear, and the whole journey becomes much more enjoyable.
To get a quote for luggage shipping, click here.
---