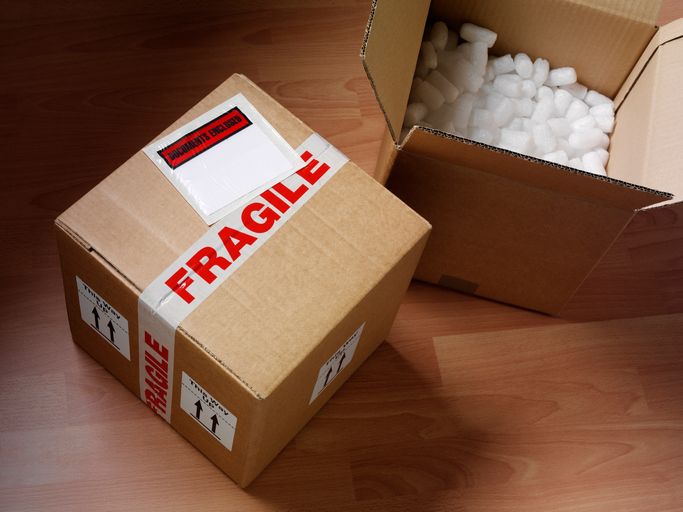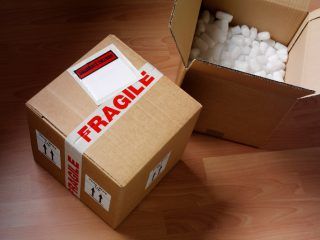 Wouldn't it be great if you could ship anything you wanted and never have to worry about it getting broken? Maybe in a perfect world you could simply throw your item into a box, send it off, and it would arrive in perfect condition. Unfortunately, that's not the world we live in.
Shipping fragile items requires a certain amount of care and strategy. The goal is to send your package from Point A to Point B without it getting damaged on the way to its destination. With that in mind, here are a few tips that can help you be sure that your shipment arrives in one piece each and every time!
Shipping Fragile Items: How to Prepare Breakable Packages for the Mail
Though courier services are a reliable shipping method, there's always a risk of damage when shipping fragile items. Keep reading this article to learn how you can best prepare your breakable products for the mail.
Be Sure to Use the Right Size Box
The size box you choose for shipping your item is more important than you might think. Many people make the mistake of using a box that is too big so that they can stuff it full of extra padding.
This is actually not a very wise idea because the peanuts or bubble wrap can shift around during transit, allowing the fragile item to shift around as well and increase the chances of getting damaged. A larger box will also require higher shipping costs.
The perfect size box will give you a couple of extra inches on each side of the item you're shipping. This allows you enough room for ample padding materials yet also creates a snug fit so that nothing moves around.
Use a Box that is Made of High-Quality Materials
Saving a little money on a fragile box is something you'll probably regret in the long run. A box made of flimsy materials won't hold up, and could ultimately get severely dented or crushed in transit.
When shopping for shipping containers, look for mailers that are at least 1/8 inch thick, and boxes made of B-flute. The cost for a higher-quality box typically amounts to very little money. And this will ultimately prove to be a small price to pay for the peace of mind of knowing that your breakable item is adequately protected.
Use Bubble Wrap
Investing in bubble wrap is probably the best way to protect fragile items from damage. Just be sure to buy plenty and to make liberal use of it.
If you're shipping an item like a drinking glass or vase, fill the empty cavity with bubble wrap or stuff in some crumpled paper. Then cover the item with a layer of paper before adding another layer or two of bubble wrap.
Be sure to use plenty of tape, but not too much. Remember that someone on the other end will need to unwrap the item, and endless amounts of tape can make the task extremely frustrating and time-consuming.
Use Padding Inside the Box
Now that your item is secured encased in bubble wrap and paper, it's time to prepare the box. As mentioned before, you'll want a box that offers a couple extra inches of space for adding some layers of padding.
Filler material like peanuts, bubble wrap, or air pillows work best. So start at the bottom of the box and make a nest for the item to rest in. Remember that the primary goal is to keep your item from moving around inside.
After placing the item inside, cover it with a layer of padding, leaving just enough to space to be able to easily close and seal the box and seal it with tape.
Be Sure to Label the Box as Fragile
We understand that simply writing "FRAGILE" on the outside of the shipping box isn't a guarantee that it will be handled with care while in transit. But it does help bring attention to the fragile contents.
Not every package gets handled with love or gets placed gently among other boxes. This is just a reality of the shipping business. But by not taking the time to label your box as FRAGILE, you are almost certainly lowering the odds of it arriving at its destination undamaged.
Prepare the Item for Unpacking
So much time is spent careful packaging fragile items for shipment that many people forget to consider that each item will need to eventually be opened and removed from the packaging.
For example, let's say that you are moving to a new house. You've used great care and spent a lot of time boxing up dishes and other fragile items for shipment. So be sure that everything is labeled so that the unpacking process is simple and easy.
Also, keep in mind what you plan to do with the materials that you used for shipping. All of the paper, peanuts, and bubble wrap can be recycled rather than tossed out with the garbage. Being a good citizen and recycling your packing materials can go a long way toward saving the environment.
Talk to an Expert
Not everyone is as skilled at preparing a package to be shipped as others. Does this describe you? There's no need to panic.
There are plenty of resources available for those who lack the time or skills to prepare their fragile items for shipment. Look online for help or contact a moving specialist for tips. These experts are always happy to help, and their advice can make your shipping experience much less stressful.
Handle With Care
Shipping fragile items is actually easier than you might think. Your delicate possessions are important to you, and thus you want to take whatever steps are necessary to prevent damage during shipment.
Accidents do happen, but these tips should go a long way toward helping you learn how to ship fragile items without incident. Just remember that preparing fragile items for shipment isn't rocket science, but it is an art form.
Click here to see 7 ways that same day delivery makes a difference.
---