The Benefits of Expedited Shipping (And How It Differs from Standard Shipping)
September 5, 2018 Courier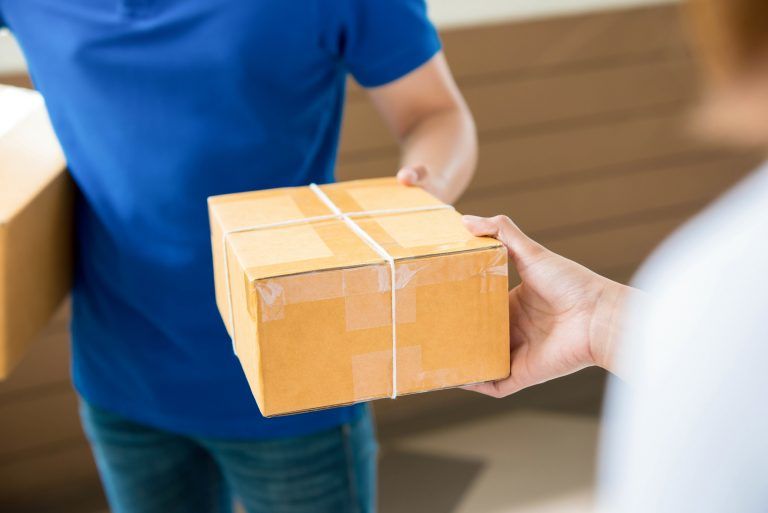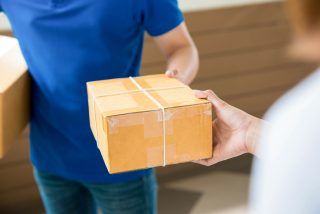 When it comes to purchasing goods online, there's always an agency that's going to ship what you bought at varying rates.
There are types of shipping, and you've probably heard about 'expedited shipping'. When you don't have time to waste, you might consider it since time is a valuable thing.
But, what's expedited shipping exactly? Read on to find out!
What Is Expedited Shipping?
Expedited shipping is when a particular parcel is prioritized over others, improving its delivery speed.
There are different routes used to accomplish such orders.
Expedited shipping trucks rarely stop on their way too. With bigger companies, they might use a huge truck and hire two drivers to decrease transit time. Of course, there are other ways when it comes to international shipping.
What Is the Difference Between Standard and Expedited Shipping?
Companies don't usually use 'standard' and 'expedited'.
DHL has 'expedited' and 'overnight' mail. USPS has 'first class' and 'priority' mail. FedEx has 'ground' and 'express' mail.
All of these mean different things, so companies usually explain them thoroughly.
Amazon's expedited is different than eBay's. It's important to know the difference because it might make you wait longer than anticipated.
For standard shipping, the seller would use post air mail and will take 1-3 weeks for main countries. It will take longer for other countries. There's also a tracking number, so you can track it online and know where it is.
For expedited shipping, the seller would use DHL, FedEx, or a local courier, which would take 3-7 days to reach the buyer's house. Of course, a tracking number will be provided too.
Why Should You Consider It?
It's assumed that fresh and/or fragile items are the only products that need to be distributed quickly. But, there are many products that require expedited delivery.
These include the following:
technology items
clothing and accessories
batteries
manufacturing materials
books and many other items
The biggest benefit of expedited shipping is the guaranteed time. Shippers having precise schedules.
However, the guaranteed delivery outweighs the value of poor customer service. If you need something in the fastest time possible, expedited shipping is the way to go.
A great benefit of choosing expedited shipping is that there are fewer touch points. It means that there are fewer chances of something getting broken on the way.
You're not only guaranteed time, but also other things. It may include:
On-time delivery of your most important shipments
Careful calculations of departure and arrival times
Reliable pick-up services
Step-by-step package tracking
How Does It Work?
You might be curious about how companies can ship goods overnight or in a couple of days.
You can ship a package from Miami, Florida to Anchorage, Alaska overnight. UPS and FedEx have massive shipping infrastructures and far more space at airports than commercial flights get. The result is that your packages can fly from airport to airport way easier than you can.
FedEx's superhub is located in Memphis International Airport, United States. How the FedEx superhub works is that every night, about 150 planes fly in from all around the world. That happens between the hours of 10 pm to 1 am.
Immediately upon arrival, the planes are unloaded. Then, their packages are put into the hub's automated sorting system. Within only 15 minutes, each package arrives at a staging area for its next flight. It's already loaded into their suitable and right containers.
Planes, therefore, can start taking off again at 2 am and continue to until 4 am. It means that everywhere in the US can have a FedEx plane arriving by 6 am.
There are some destinations that don't ship enough packages. To get to small towns fast, FedEx runs flights in small planes from the destinations of their larger jets. They then reach their destination and hand out the packages to the trucks who will ship them out to the buyer.
Packages are transferred from planes, to smaller planes, to trucks to reach their destination. FedEx works really hard and fast to meet both the buyer's and seller's requirements.
All of this happens while we are sleeping!
Extra: Tips for Sellers
As a seller, it's important to have excellent customer service and satisfaction.
One of the ways to achieve that is to expand your options by offering expedited shipping, for example. That'll act as an incentive for the customer to order your goods because it'll arrive by the time they need it. It makes products more attractive for them in a way since they have a control over their buying patterns.
You should also understand the terms used.
Expedited may not mean the fastest. In many cases, it could be a 'level' up from standard shipping if overnight shipping is available. Make sure to make your shipping options stated and clear as much as possible to avoid mishaps.
If you're selling in a marketplace like Amazon or eBay, be familiar with the terms used. Buyers often use 'overnight' shipping when requesting expedited shipping. As a seller, you should make sure of that so your customer's package would arrive on the time they're expecting it to be.
If you don't, you'll end up losing customers and receiving bad reviews. People who pay for expedited shipping are in urgent need of that good.
You should be responsible enough to deliver that. It's not just 'normal' people who pay for such shipping. Companies who need inventory when they're out of stock and there's huge demand.
Communication is very important too. You should be clear and concise when describing the shipping options you offer. Which carrier you chose, the cost, when you'll ship and the expedited shipping time frame. If you only ship your goods every two days or only on weekdays, make sure to state that.
You Need Expedited Shipping Services
Hopefully, you were able to understand the difference between expedited and standard shipping. As stated before, it's important to understand the terms used before buying and/or selling goods.
If you need a quote on your next expedited shipping order, reach out to us now.
---