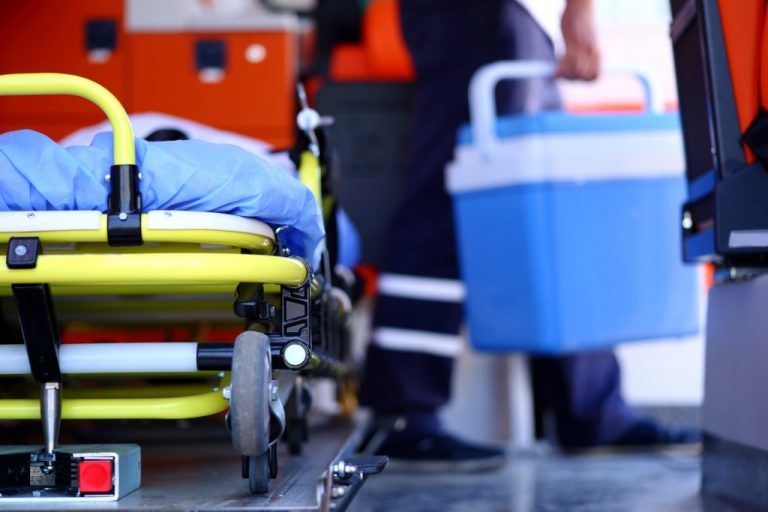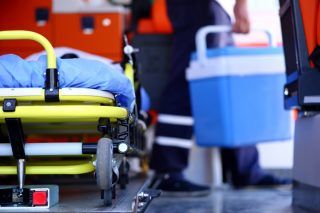 Have you ever been outside a doctor's office and saw a big box attached to the door? It's not a cash box or a mailbox. It's a box full of specimens that need to go for testing.
Depending on the clinic this could be blood, urine, or skin samples. Anything biohazardous gets properly packaged and put in this box.
Then, a courier comes and picks up the samples to take them to the testing lab. If it's a sexual health clinic, these may be pregnancy test or blood panels.
The person who transports the specimens is the lab courier. Here's a little bit more about what they do.
Who Can Be A Lab Courier?
About anyone can be a lab courier, as long as they're trustworthy and up for the job. It's not as easy as driving around and delivering packages.
The species need to be well taken care of, which sometimes means keeping them at body temperature. Once the lab courier picks up the specimens, they need to make sure they have all the information they need to process the samples.
This includes double checking at the clinic and making sure they go to the right spots once they arrive at the lab.
Lab couriers need a good driving record and attention to detail. They have to keep multiple deliveries organized at the same time and are responsible for the validity of the samples.
You also need knowledge of data handling policies, like HIPPA. You're handling people's samples and their very private health data.
Sharing anything you learn or see on the job about patients is highly illegal and a reason for termination.
What's a Day in the Life Like?
If you're interested in becoming a lab courier or are just curious, here's what a typical day looks like.
The courier goes to the lab and picks up product refills and the company van. They make sure they have everything they need for the delivery, including safe transport stations.
They then check their orders for the day and pick up the samples from a series of stops. The courier must keep the samples separate, so that urine from Clinic A doesn't go to Clinic B.
Once they're collected the samples they have on the agenda for the day, they take them back to the laboratory. At the lab, they file each sample under the right clinic and make sure they're organized into the correct tests.
In the case that a specimen needs air-delivery, the courier makes sure it gets to the plane safely. They package the specimen, so it goes unharmed and sets up or communicates with a courier at the other end.
That courier receives the sample and takes it to the lab where it goes for testing.
Restocking
Some lab couriers act as lab assistants, restocking any supplies the clinic orders through the company. This may be sample cups, labels, or medical swabs.
Whatever's necessary for them to hand in properly collected samples.
If the clinic staff had an issue with past deliveries or questions, the courier could act as a messenger. That depends on the service and the size of their staff.
Consistency
If a courier picks up from the same clinic every day, they need to make sure their timing is consistent. Knowing when samples are picked up helps the clinic staff know when to schedule which appointments.
It also gives them a better idea of when results will come back, which they can pass on to patients.
Many couriers establish friendly relationships with client staff. It's not unlike your always-home neighbor and a friendly mailman.
Why Use Couriers?
In short, couriers extend the viability of a sample by making sure it stays in peak condition. If someone leaves a vial of urine in a box in the hot sun – tests may come out differently.
The importance of keeping samples viable is vast. It's the difference between delivering someone a correct and trustworthy test result and getting a foggy maybe.
Without well-treated samples, test results come out wrong or test differently. The same enzymes or cells someone's testing for can get damaged by heat, time or lack of oxygen.
This wastes the patients time, their money, the clinic's time and money – it's bad news all around.
What to Look For in a Courier Company
If you're a clinic looking for a new lab testing service, you want to check a few things. What are the lab's certifications? Check who carries out or oversees lab tests.
Do they have double testing or risk reduction strategies in place to guard against false results? Imagine telling a woman she's not pregnant, when in fact, she is.
If the result is inconclusive, what's the lab's policy? How soon can they alert you so you can get the patient in for a new sample?
What's the timing you can expect? When do your clinic samples need to be ready by? Most courier services come around end-of-day, but what if you have extended hours?
If they pick up after you close, what options do they provide you with to store the specimens? Do they give you a lock box or a cooler of some sort?
What happens if a specimen gets lost or damaged? How does the company go about that process?
These are all relevant questions that you should ask a potential company. It could be the difference between a life and death diagnosis, depending on your niche.
Lab Courier Tips
If you've just hired a new lab courier, congratulations! Take a moment (they're in a hurry) to get to know them when they come by.
Introduce yourself and the people the courier will most likely interact with. Most couriers run the same route daily, so you'll be seeing them often!
Need a new company? Check out our services. Give us the test to see if we're the right fit for you.
---