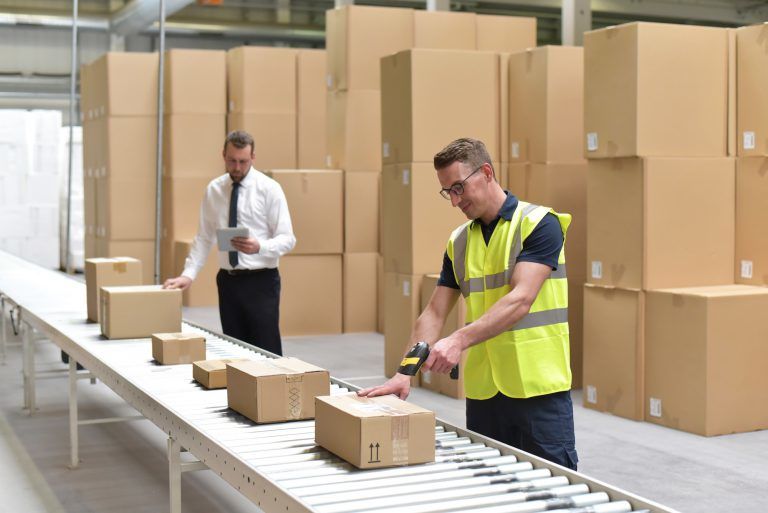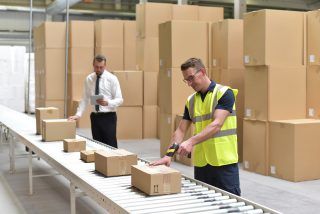 Do you know if your forwarding agent is trustworthy? The shipping business is rife with scams and shady dealers. You'll want to protect yourself and your assets by knowing what to look for in a trustworthy forwarding agent. Avoid the expenses of lost items and lost money when you fall victim to a forwarding scam. Instead, follow these tips so you can tell exactly who you're working with. Read on to learn how to spot a legit forwarding agent – and how to weed out the scammers.
What is a Forwarding Agent?
Wondering what a forwarding agent is, and why one would try to scam you? Let's take a look.
You'll use this kind of agent when you need to ship things internationally. A forwarding agent knows the ins and outs of international transportation and takes care of getting your stuff safely to its destination.
These agents fix all kinds of logistical problems in the shipping process so you don't have to. They understand customs regulations, types and speeds of transportation, and costs involved in international shipping.
In an ideal situation, these agents save you time and money by taking care of the details of international shipping. They should have experience and expertise with everything required to ship goods between countries.
However, some people see this as an opportunity to cheat you out of your money, or even steal the things you're shipping. How can you tell which agents to trust? Let's take a closer look at how to avoid forwarding scams.
1. Do Your Research
Your first step should always be to research the forwarding agent or company.
A simple Google search can often save you a lot of trouble. Is the company listed? If not, that's a bad sign – trustworthy forwarding companies should have some sort of internet presence.
Customer reviews can also alert you to shady agents. In today's transparent digital world, it's hard for scammers to hide when their former customers can leave reviews on Yelp. On the other hand, the presence of good reviews can show that the agent is a good choice for your shipping needs.
You should also be able to find out online if the agent is authorized to do business or not. You don't want to be giving your money to someone who can't legally help you ship goods internationally.
Even if the company itself posts positive content, be sure to read the comments to see what customers really think. You can tell a lot about a company by what their former clients say – and by how the business publicly responds to complaints.
2. Look at the BBB Rating
Is the forwarding agent rated by the Better Business Bureau?
This organization gives companies a "grade" on a scale from A to F. This gives you a clear idea of where the agent you have in mind stands.
If they're not on the BBB at all, you might not want to trust them with your business. And if they have a low grade, that's an obvious red flag.
The rating shouldn't be the most important factor in your decision, but it's something to keep in mind. One side note: don't worry about whether or not the agent is accredited by the BBB. Many perfectly respectable businesses aren't.
3. Consider the Costs
If the price sounds too good to be true, it probably is. You want to get a good deal, but don't try to cut too many corners to save money.
If an agent is much cheaper than all the other options out there, chances are good that they're a scammer. Those who are running legitimate businesses know that it takes a certain amount of money to keep things operating.
Also, keep in mind that a low fee up front might not be a low fee in the long run. You can run into hidden fees and charges later on that you weren't expecting. A trustworthy agent will be upfront about how much you'll need to spend throughout the process.
4. Look at the History
A brand-new business may not be the way to go when it comes to choosing forwarding agents.
Not every new business is a scam. However, it is harder to learn about newer businesses, since they won't have as many reviews and ratings available online yet.
Also, established agents have the experience they need to get the job done. Even if a new agent isn't a scammer, they might not be the best choice.
Becoming a freight forwarder is actually quite easy – there aren't many requirements to get started. You're best off hiring someone who has had the time to prove that they're legitimate. Becoming a freight forwarder may be easy, but becoming a good freight forwarder does take time.
Avoid delays, fees, and other unpleasant surprises – including scams – when you choose an experienced forwarder.
5. Look for References
There should be references or recommendations available from a legitimate company. If you can't find any happy former customers that will recommend that business, that's not a good sign.
First, ask the company if they will provide you with references. If they're a legit forwarder, they should be happy to do so.
If they don't provide any, you can try looking through comments on their site or social media pages and see if you can get in touch with any potential references there.
6. Avoid Independent Agents
If you're hiring an agent, you should be sure that they have a business to back them up.
Keep in mind that anyone can claim to work for a company that they don't actually work for. Check with the business itself to make sure the employee who claims to work for them actually does.
Try calling HR or the main office to verify that the agent you're working with is legit. If they've never heard of that person before, the agent is a scammer.
Do You Need a Forwarding Agent?
Do you need reliable, trustworthy shipping assistance? Want to avoid the hassle of researching agents on your own?
We can help. Contact us today to get a quote.
---